Alliance Name: E.D.F ( Earth Defense Force )
Description: Our goal, is to defend the Earth, and the population, from ANY threats. A requirement it to complete basic training ( its a quest ), and you have to wear your military uniform at all times.
Symbol: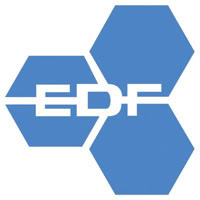 Allies: None
Enemies: None
History:
8 Years ago - E.D.F was put into power about 8 years ago. The reason for this was due to the world going into turmoil and nearly endless wars. Then the world's super powers came together to form the E.D.F, a single military power in charge of the Earth.
Vault: 0
Alliance Quests:
Quest Overview: If you wish to join the E.D.F, you must first sign up, and pass a small obsticle course, and recieve basic training.
Rewards: Grunt Rank in E.D.F, +500 PL, Grunt Uniform, Rifle.
Alliance Ranks:
1. Commander In Chief
2. 5 Star General
3. 4 Star General
4. 3 Star General
5. 2 Star General
6. 1 Star General
7. Colonel
8. Major
9. Captain
10. Lieutenant
11. Seargent
12. Corporal
13. Private
14. Grunt
Founder / Leader: Dracohn
Alliance Members:
1. Dracohn ( Commander in Chief )
Leader's orders:
1. Respect your Superiors ( When passed by, salute them )
2. Obey your Superiors
3. Defend your superiors
4. Respect those with a lower rank
5. When talked to by a Superior, ' Yes, * Their Rank * ', unless your given permission to call them anything else.
6. You can't join any other group, or be apart of any other group.